XBMC Tamil TV Script is a source which allows you to watch live tamil channels via XBMC with the assistance of Livestreams addon. I have managed to put a list of channels for your viewing pleasure on your favorite XBMC Media Center.

Screenshots: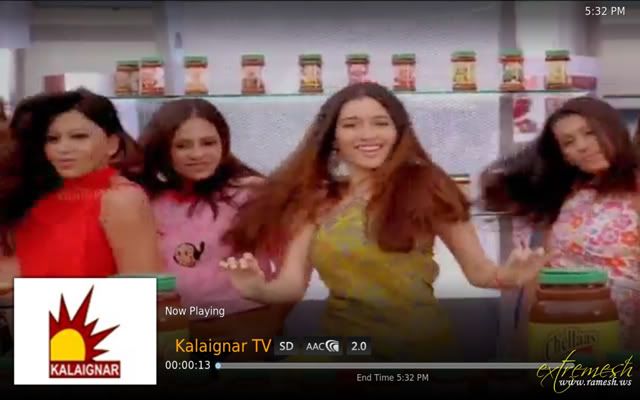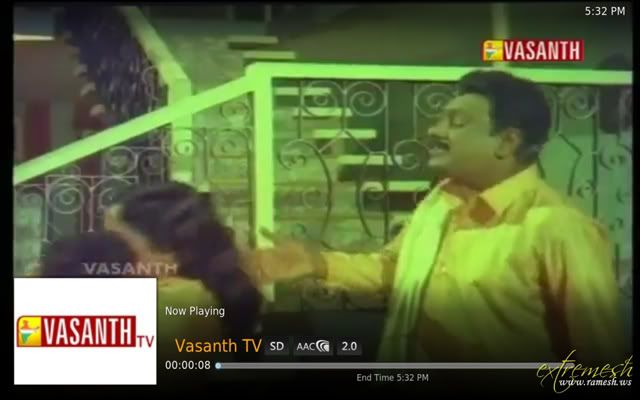 Please make sure you have the latest XBMC installed (Eden or above) with the Livestreams addon enabled. Channels are added to this script based on availability of it online on streaming websites, hence i don't have any control over this channels. So please do not message me saying the quality of channel isn't good or you need some extra channels / features.
Free Script [Updated 25/05/2013]:
Please add below script as URL source into livestream addon instead of file as i (might) update / maintain it:
http://my.meshra.com/tamiltv.xml
Not sure how to install? You can always follow this simple document as guidance.
Personal Edition Script:
I have also a Personal Edition script which lets you watch Live Tamil Channels (Around 40 to 50 Channels), VOD Movies (New, Mid & Old), VOD Shows (From major Tamil channels) and other goodies on the wonderful XBMC Media Center. Interested to know about my Personal Edition script and also to check out a video demo of it?
Please proceed to check out the link below:
Have fun watching Tamil Channels on XBMC as it is an really awesome experience!